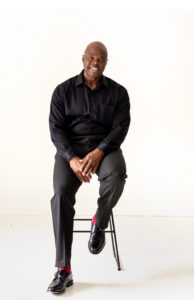 Chaplain Miller Eichelberger
Chaplain (Major) Retired Miller "Ike" Eichelberger was born in Louisville, Mississippi to Mr. and Mrs. Miller Eichelberger Senior July 9, 1967. He graduated from Nanih Wayia High School, Louisville Mississippi in 1986.
Ike served six years on active duty from 1987 to 1993 as an Infantryman. He re-entered active duty in 2007 as a Chaplain and served at Ft. Drum, NY; Ft. Carson, CO; The United States Military Academy, West Point, NY; Ft. Campbell, KY; Ft. Hood, TX; Ft. Leonard Wood, MO; and retired in 2022 at Ft. Jackson, SC. He has four combat deployments.
Ike holds a Bachelor of General Studies degree with concentrations in Psychology and Religion from William Carey University, a Master of Divinity degree in Leadership from New Orleans Baptist Theological Seminary, and a Master of Science degree in Marriage and Family Therapy from Texas A&M University Central Texas. Ike was ordained in 2002 and has Pastored throughout his military career in every location including deployments. Upon retirement, Ike accepted new responsibilities as a chaplain with Samaritan's Purse, ministering to Veterans and their families who have bore the incredibly high cost of our nation's wars.
He is married to Leslie and they have three children.