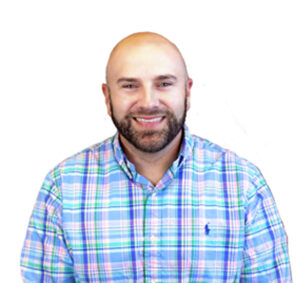 Dr. Zeb Cook
Dr. Zeb Cook is the Lead Pastor of Apex Baptist Church. He is passionate about people coming to know Christ and find their ministry in the church. Pastor Zeb, and his wife Dayna have three children, Zane (13), Karis (8) & River Joy (5).
Zeb was born in Gainesville, Florida and raised in a rural farm community called Newberry, Florida. Zeb attended the Baptist College of Florida where he received his Bachelor of Arts in Theology, and later went on to receive two Master's degrees from the Liberty University. Zeb obtained his Doctor of Educational Ministry from the New Orleans Baptist Theological Seminary.
In his spare time, Pastor Zeb enjoys golfing, hunting, and fishing. He is an avid sports fan (Go Gators!) and loves the great outdoors!